Welcome to Mercy Care Services
Following in the footsteps of our foundress Catherine McAuley, we share the joy, compassion and our mercy spirit with all who live and work with us.
Our residents, families and staff recognise this through:
• our ethos of compassion, empowerment, inclusiveness, joy, justice and respect for human dignity.
• our high quality personalised care, in a 'home from home' environment that enhances quality of life
• our work to provide each resident with a sense of independence and wellbeing, safety and comfort
• our desire to treat everyone as an individual with their own needs and expectations and to celebrate their joys and hopes
The Institute of Our Lady of Mercy own and run two Care Quality Commission regulated care homes, McAuley Mount Residential Care Home in Burnley, Lancashire and Mercy Care Centre in Derby.
McAuley Mount Residential Care Home, Burnley
McAuley Mount Residential Care Home is located on the outskirts of Burnley, providing personal care and accommodation for up to 26 older people.
The home includes apartments, single en-suite bedrooms and single rooms. The home benefits from a dining room, conservatory/lounge, chapel and an outside decked area. A lift provides access to the first-floor accommodation. The home has large grounds which are accessible to residents and their visitors and car parking is available.
To find out more information about McAuley Mount Residential Care Home please contact the registered manager, Denise Pickering on 01282 438 071 or denise.pickering@iolmercy.org.uk
McAuley Mount Residential Home
Padiham Road
Burnley
Lancashire
BB12 6TG
Mercy Care Services, Derby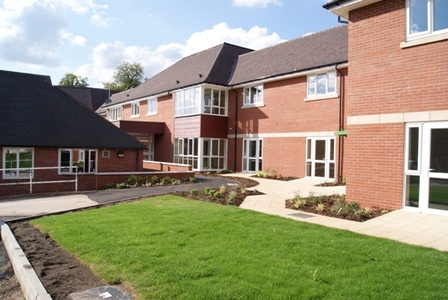 Beaumont House (Dementia Care)
Mount Carmel House (Residential Care)
Kinsale Court (Close to Care apartments)
Mercy Care Centre is a purpose-built care development. It comprises of Beaumont House which accommodates up to 30 residents and Mount Carmel House, which accommodates up to 20 residents. Together, they provide residential care, including those living with dementia and residents requiring end of life care.
Close to Care apartments are also available at Kinsale Court which are situated adjacent to the main care home. Personal care and additional living support are available to residents living in these apartments.
To find out more information about Mercy Care Services please contact the registered manager, Rachel Easter on 01332 553 466 or rachel.easter@iolmercy.org.uk
Mercy Care Centre
310 Highfields Park Drive
Derby
DE22 1JX
Communities with Care
In addition to our ministry providing care services to the elderly, we also provide high quality care tailored to the needs of our own Sisters of Mercy in the following private Convents with Care:
Convent of Mercy
Warning Tongue Lane
Cantley,
Doncaster,
DN3 3QU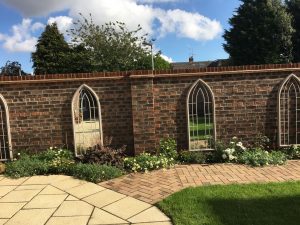 New entrance to Southcoates Lane Convent
Courtyard Garden, Southcoates Lane, Hull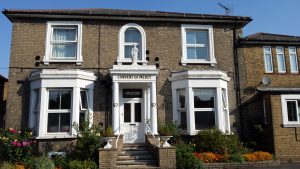 St Joseph's Convent
57 Cambridge Park
Wanstead
E11 2PR
St. Joseph's Convent of Mercy
Argyle Road,
West Cliff,
Whitby,
N. Yorks.